African-American Experts Shine at 2019 Health Care Journalists Conference
Notable experts from varied medical extensions of Johns Hopkins University serve as speakers and panelists on cancer, racial disparities, equity at the Association of Health Care Journalists Conference in Baltimore. As an Ethnic Media Fellow in attendance, I am grateful for being selected and learned a great deal from peers, panelists, and stakeholders.
The Florida Courier was my sponsoring media affiliate and consistent with diversity, we celebrate all news but like to illuminate the presence of African-Americans in any sector in which they emerge as leaders. Since I have liberty of space and creativity on my own website, I opted to also include every ethnicity in this blog which I initiated to both chronicle and share my positive experience(s) at the 2019 conference.
It's been said that you're not a journalist unless you're a photojournalist. Embracing photography enhances storytelling skills, and I enjoyed capturing so many timeless moments. Thank you immensely to the funders who continuously make fellowship opportunities for journalists possible and the Association for Health Care Journalists board of directors for selecting me as a fellow.
From the podium as notable speakers to moderating panels, African-Americans were at the forefront of Health Journalism 2019 held May 2-5 at the Hilton Baltimore Conference Center. Presented by the Association for Health Care Journalists and Center for Excellence in Health Care Journalism, the 2019  convening of journalists and stakeholders reigns as a record-setter for the organization with 800 registered attendees.
The annual conference serves as a comprehensive gathering for industry professionals to access cutting edge trends ranging from opioid epidemics, gun violence in public health, autism and mental health, pharmacology, women's health, cancer and more.
Excellence in health care reporting was awarded and group-rate tickets for a Baltimore Orioles game offered conference attendees a chance to unwind at Camden Yards.
Resource delivery included multiple panel discussions, training workshops, field trips, exhibits and a plethora of information available to aid journalists in their role of providing accurate healthcare news to a global audience.
Corporate and medical sponsors surpassed the dozens  along with endowing foundations including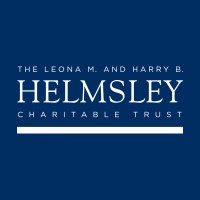 the Leona M. Harry B. Helmsley Charitable Trust which funded fellows.
World renowned cancer expert
Johns Hopkins University (JHU) served as the conference host  which kicked off on Thursday evening with an official welcome session featuring spotlight speaker: Otis Brawley, M.D. — the 39th Bloomberg Distinguished Professor at Johns Hopkins University.
A renowned Cancer screening and prevention expert, Brawley joined the Johns Hopkins faculty in January where he leads broad interdisciplinary research of cancer health disparities at JHU's Bloomberg School of Public Health and the Johns Hopkins Kimmel Cancer Center.
Brawley works to close racial, economic, and social disparities in the prevention, detection, and treatment of cancer in the United States and worldwide.
"We have to get back to prevention," stated Brawley who previously served as chief medical and scientific officer for the American Cancer Society. "When I talk about disparities, I'm talking about Massachusetts vs. Mississippi – less about white vs. black than expansion of Medicaid vs. non-expansion."
 Stunning statistics
In a power-point led presentation, the former professor of oncology and hematology at the Winship Cancer Institute at Emory University in Atlanta led a captive audience through expert commentary and trending statistics:
"There are more trends in cancer than there are in fashion. Every couple of years, we have a new trend, a lot of them over-hyped." said Brawley. "As we get excited about the potential for new cancer treatments, we must also remember to balance realistic expectations and limitations."
Black women disparities
Darrell J. Gaskin, PhD, JHU William C. and Nancy F. Richardson Professor in health policy and director, Center for Health Disparities Solutions led an all-Black panel of experts in a discussion on health disparities and African-American women who remain a persistent problem even after years of research and numerous programs created to close the health gap.
"At the Center for Health Disparities, our focus is on not just on talking about the fact that there are disparities by race, ethnicity, and geography, but looking at ways to minimize those disparities," said Gaskin.
Joining Gaskins was Linda Goler Blount, M.P.H., president and CEO, Black Women's Health Imperative (pictured right) and Tanjala S. Purnell, Ph.D. M.P.H. associate professor of surgery, epidemiology, and health behavior and society who offered the following:

"Health disparities are not just a medical problem, not just a public health problem. They affect all of us and it will take all of our knowledge and expertise to address them."
The panel was moderated by AHCJ board member Marlene K. Harris-Taylor, a reporter/producer for WVIZ/PBS and WCPN/NPR Cleveland affiliate.
Global Health Care in America
I thoroughly enjoyed this session, but haven't the available resource of time to transcribe all of the jewels offered as I am preparing to venture my own global health care mission in Senegal with Mercy Ships Africa Mercy.
This session was titled, "Global Health in America: Local health programs modeled on African and Asian Initiatives."
I had no earthly idea how integral China was/is to community health. Don't ya just love learning?
Best said from the conference booklet:  "Global health is not a one-way street. Most people think it only means experts from developed countries helping people in developing countries. In fact, world-changing ideas often begin overseas and are then adopted in the United States. For example, the origin of community health workers in U.S. inner cities begins in 1930s China. Learn from Seattle and Baltimore-based experts how globally sourced initiatives like microfinance may be improving health in your community."
At the podium is Yolanda Ogbolu,  from the University of Maryland. Please read an awesome story on her at: https://www.umaryland.edu/champions/2015-champions/yolanda-ogbolu/
She is joined by Chidinma A. Ibe, Ph.D. associate director of stakeholder engagement, Johns Hopkins Center for Health Equity: assistant professor of general internal medicine, Jonhs Hopkins University School of Medicine.
Diverse Sources
"Journalists are failing at diversity — in the sources and experts it calls upon to help the public (both) understand and digest the news of the day," stated Alexandria Neason, staff writer and senior doctoral fellow at the Columbia Journalism Review (CJR).
That poignant quote introduced a workshop session on "Diverse Sources" designed to provide reporters strategies and tips on how to find diverse expert sources in science and healthcare with the ultimate goal of  changing the health narrative to reflect more diverse voices in health news. The latter is deemed good journalism.
Pulitzer awardee leads panel
Y
anick Rice Lamb, chair/associate professor, Cathy Hughes School of Communications, Howard University and publisher, FierceforBlackWomen.com moderated the session.
Among th expert panelists was Pulitzer Prize team awardee (Newsday) and multiple fellowship recipient — independent journalist Katti Gray who set the session's tone:
"There's a greater urgency for us to think outside the box. From a place that is both pedestrian and philosophical we are not diversifying our sources," stated Gray. "It becomes a way of 'othering' people…treating them like they are so weird, like you  don't quite know the question to frame or where to go. Just ask somebody!"
The latter is likely simplistic ease for a journalist of Gray's stature who is also programs and instruction director for New York University Urban Journalism Workshop. Gray seized a teachable moment by offering  a nugget from her own professional mode:
"I tend to report from the ground up, so rather than going to the physicians first, I might go to a grass roots organization and say I'd like to find some recently released/formerly incarcerated folks. I want to know if they have a re-entry plan," explained Gray.
"That was part of what the Affordable Care Act provided for people who are coming out of prison. So, that's where I start."
Excellent Writing Workshop
Suffice it to say, my first and favorite session was the writing workshop led by Diana K. Sugg, Enterprise Editor of the Baltimore Sun.
Titled, "What Stories are Calling You?" we were generously served an array of guidance, gems and nuggets. You'll have to take me to lunch to get the entire spiel, but here's a 12-bullet peek:
Write a personal essay to step-up your writing.
Follow your ghosts: what makes your head turn and what makes you look back?
Manage all that stuff…all your busy demands.
Let go of cynicism.
Water the plant; stir the stew.
Draw a sketch of your writing process
Draft, rewrite, revise.
Own your stories; nurture them.
Circle and circle until you get to the core.
Cut, don't condense.
Inspire yourself.
Be a thoroughbred!
Freelance PitchFest
Who thought of this? It is, and was, by all accounts the most lauded and anticipated workshop at the conference, and I imagine at every AHCJ workshop.
Here's how it worked: each journalist had an opportunity to pre-register although I met no one who did. In the event that you were among the slackers, like myself, at conference registration you were allowed to sign-up and pitch three editors, IF they still had space.
The set-up included a holding pen (my words!). Your name was placed on the screen at the time of your interview; we were then placed in a line…in order…and then, ushered into the next room where the Gods were seated at individual round tables with high-top numbers placed on each.
You were given seven minutes to find your editor, sit, greet, pitch…and poof, be gone! Approximately three hours were dedicated to the process, so in some cases, you had time to attend a session while waiting for your next big break. It was much like "speed dating on speed," and I enjoyed every minute. I pitched: AARP, Cancer Today, and Crisis Magazine. See my name on the screen? For once in my life, I was first…because AARP begins with an "A."
Exhibit Hall
I would be remiss if I didn't add the presence and fun of Exhibit Hall which is where the social activity, freebies, dessert and coffee were housed. A great place if I must say so myself!

Awards Luncheon
This fellow was welcomed by the Mayo Clinic
team who allowed me to enjoy lunch with them at the awards luncheon. We all were enthralled by the riveting presentation delivered by "Healthy Babies Baltimore."
Even when journalists are eating, journalists are learning and digesting new information for the next great story!

New Friends / A wonderful time