Slaves in Texas learned they were freed two years late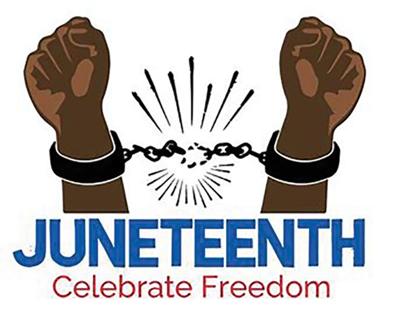 One Tweet could have positively altered the history of freed slaves in America. An Instagram post or meme could have given Blacks in Texas a two-year jump on being released from shackles and chains, enduring long hours in fields under treacherous sun or encouraged to nod, 'no' to a massa who never said 'yes' to a simple request for a cup of dirty water. The 21st century and all of its technological advances cannot go back to the 1800s and retrieve lives lost or time gone, but what we can do is never forget that June 19 marks the Black holiday we have come to recognize as Juneteenth, the oldest nationally celebrated commemoration of the ending of slavery in the United States.
Deep in the heart of Texas
I'm a native Texan who was born in El Paso and returned during my formative years to live in Ft. Hood/Killeen when my father was enlisted in the United States Army. In the Midwest, Juneteenth is bigger than Christmas and Texas goes hard. As a kid, I remember attending rodeos, fishing, barbecuing and for some reason baseball, too, was an inclusive activity for Juneteenth. Civic organizations and the faith-based community sponsored speakers who were stalwarts and experts on all things relevant to Black life as it related to Juneteenth and beyond. And yes, there was always prayer. Slaves, prayer, ritual and God were a necessary quad for survival during a time when freedom was an idea so connected to faith, all a slave could do was believe in the biblical reference to Hebrews 11:1 that states, "Faith is the substance of things hoped for, the evidence of things not seen." The latter hasn't changed much for Blacks. We remain people of strong faith.
A social distancing JUNETEENTH?
The holiday and barbeque duality may be challenged in 2020 as cities continue their reopening phases and social distancing remains encouraged. CDC protocols will likely mandate masks, but ten or more people may be allowed at gatherings. I cannot fathom Juneteenth via Zoom. "Say it ain't so" in my Sojourner Truth voice. If Memorial Day, celebrated in May, is any indication of how Blacks choose to light charcoal and smoke good eats, the Juneteenth BBQ will be just fine. We love to celebrate and this holiday is purposeful and embodied in pride. Besides, I'm first in line for the hustler selling a hygiene mask with 'Freedom' stitched across the front.
Outdoor celebration aside, Blacks are vocal and demonstrative regarding the atrocities of slavery, the middle passage and 'Excuse me Federal government, but where are our reparations?' We cling to our lineage as best we can by reaching back to the natural roots of hair and the nostalgia of donning Afrocentric wardrobes for an entire 28 days in February. But across the spectrum, Juneteenth gets muted applause and voluminous confusion. While we inherently believe Juneteenth is important, what exactly is it again? Why do we celebrate and why June? Here's the low down:
History of Juneteenth
Dating back to 1865, it was on June 19th that the Union soldiers, led by Major General Gordon Granger, landed at Galveston, Texas with news that the war had ended and that the enslaved were now free. Note that this was two and a half years after President Lincoln's Emancipation Proclamation – which had become official January 1, 1863. The Emancipation Proclamation had little impact on the Texans due to the minimal number of Union troops to enforce the new executive order. However, with the surrender of General Lee in April of 1865, and the arrival of General Granger's regiment, the forces were finally strong enough to influence and overcome the resistance.
Folklore versus truth
Later attempts to explain this two-and-a-half year delay, in the receipt of this important news, have yielded several versions that have been handed down through the years. Often told is the story of a messenger who was murdered on his way to Texas with the news of freedom. Another, is that the news was deliberately withheld by the enslavers to maintain the labor force on the plantations.
And still another, is that federal troops actually waited for the slave owners to reap the benefits of one last cotton harvest before going to Texas to enforce the Emancipation Proclamation. All of which, or neither of these version could be true. Certainly, for some, President Lincoln's authority over the rebellious states was in question. For whatever the reasons, conditions in Texas remained status quo well beyond what was statutory.
The official notice
General Order Number Three
One of General Granger's first orders of business was to read to the people of Texas, General Order Number Three which began most significantly with:
"The people of Texas are informed that in accordance with a Proclamation from the Executive of the United States, all slaves are free. This involves an absolute equality of rights and rights of property between former masters and slaves, and the connection heretofore existing between them becomes that between employer and hired laborer."
Jubilation — Us free!
The reactions to this profound news ranged from pure shock to immediate jubilation. While many lingered to learn of this new employer-to-employee relationship, many left before these offers were completely off the lips of their former 'masters' – attesting to the varying conditions on the plantations and the realization of freedom.
Even with nowhere to go, many felt that leaving the plantation would be their first grasp of freedom. North was a logical destination and for many it represented true freedom, while the desire to reach family members in neighboring states drove some into Louisiana, Arkansas and Oklahoma. Settling into these new areas as free men and women brought on new realities and the challenges of establishing a heretofore. non-existent status for black people in America.
Historical references from Juneteenth.com were used in this feature.

Managing Editor
Penny Dickerson is a journalist joining The Miami Times following an Africa sojourn and 10-year freelance career in newspaper and magazine. She earned her Master of Fine Arts in creative writing from Lesley University, and Bachelor of Arts in Journalism from Temple University.