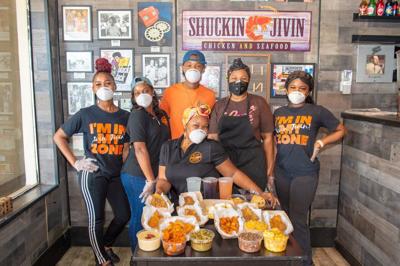 The Sweet Butter dinner show was scheduled to illuminate the Kovens Conference Center on March 28. Collard greens had been prepped and slow-braised meats were on the menu along with New Orleans and Gullah Geechie-inspired cuisine. The Smash Room Project was tuned up and ready for the second installment of juke joint entertainment presented by Ernisha Randolph, owner of Shuckin' and Jivin' restaurant in Opa-locka.
But the coronavirus pandemic emerged and canceled it all.
Randolph had to surrender to a state-operated venue followed by brutal financial blows. Her challenges are shared by small business owners like Ed Haynes, founder/owner of Haynes Security Services, Inc., and Shawna Pointville, CEO of Excel Kids Academy.
Collectively, they are South Florida entrepreneurs who once thrived, but are now challenged due to coronavirus. They suffer dual indemnity as Black-owned businesses are neither prepared to endure nor equipped with the reserves to survive the sudden crisis.
A March 19 survey by Goldman Sachs revealed, that 50% of 1500 small businesses polled said they didn't think they could continue operating for more than three months amid current conditions caused by the coronavirus outbreak.
These Black-owned business owners told The Miami Times how they've combined community resources, innovation, and fortitude to help them navigate the pandemic.
RANDOLPH AND RESTAURANTS
On March 15, Gov. Ron DeSantis issued a state of emergency followed by a succession of mandates hurled furious and fast. The straightforward language reinforced that DeSantis was neither shuckin' nor jivin'.
But two days later on March 17, DeSantis issued an executive order to mitigate the coronavirus spread. Florida restaurants were required to limit customer entry to 50 percent capacity, stagger seating and keep parties separated by a distance of at least six feet, in accordance with CDC guidelines. They were encouraged to remain open and expand take-out/delivery services.
The restaurant industry had been essentially shut down. Some establishments experienced immediate layoffs; most continue to suffer economic hardship; many have simply closed.
DeSantis signed his latest executive order Monday, March 30, extending the timeline before Southeast Florida could return to normalcy through the "middle of May." Before the close of business the same day, he recanted saying he, "misspoke." The shutdown will end on April 15.
"This is getting really real," responded Randolph who told the Miami Times just two days before on March 28 that she had been able to keep all of her 22 employees on the payroll.
"Our restaurant has always been take-out and in-house delivery increased by 14%, over the weekend. Our walk-up profits decreased by 22% even with us being open on Sunday. People are just staying at home."
The Miami Times reported on Jan. 29 that Randolph secured a contract to cater NFL tailgate for Super Bowl LIV. Randolph said that revenue "gave her cushion," but the pandemic poses a fiscal threat.
On Friday, March 28, the president signed a $2 trillion economic relief plan that includes $377 billion in loan assistance through the COVID-19 Relief for Small Businesses Act 2020. The federal government has a duty to prevent any small business from falling through the cracks during this public health emergency.
For small businesses that are denied an Economic Injury Disaster Loan (EIDL), the bill created a new grant program that awards up to $50,000 to small businesses that have between two and 50 employees and can demonstrate losses of at least 50 percent for a minimum of one month due to the outbreak.
"Access to more funding helps, and I have started, but not completed the SBA loan process," said Randolph. "There are so many required documents, so even with leniency and extended deadlines, accountants are busy. We don't even have our 2019 tax returns."
Randolph's entrepreneurial roots are catering. Her business penchant is ingenuity. She intertwined both to place bids with the city of Miami and Miami-Dade County to secure emergency catering contracts.
"Local municipalities expressed a catering need to prepare meals for Miami's elderly," said Randolph who was disappointed to learn Miami-Dade county received an undisclosed amount of "shelf-stable" meals from the state. That generosity adversely affects Black-owned businesses.
"Small percentage rate loans are debt, but when I heard about the catering, I said, now we have an opportunity to make some money and pay staff. But just like that, everything has changed."
HAYNES SECURITY — SERVANT LEADER
Ed Haynes is a retired Marine and law enforcement officer who formerly served security detail for Rep. Frederica S. Wilson's 24th congressional district. In 2011, he launched Haynes Security Services, Inc., and the business earned $150,000 its first year.
In 2015, Haynes garnered contracts with Miami-Dade County Metrorail and Miami-Dade County Public Schools. The company's 2020, year-end revenue is expected to surpass $3.4 million.
But the coronavirus is not a respecter of successful persons; Hayne's business is economically threatened too.
"I have 120 employees and fortunately, no layoffs," Haynes told The Miami Times on March 28.
"We've adjusted hours to help people keep the income. I have 24 security guards employed at 24 closed public schools, so we repurposed those positions. Our school maintenance and transportation staff continue to work during the shutdown."
"Staff morale is a bit low because there is uncertainty about company viability," said Haynes. "If we lose a contract, will they have jobs? They are also concerned about the risk of working in public."
The pandemic's greatest impact on Hayne's has been employees needing to leave work to care for children home from school and daycare. Current law requires employers to pay exempt employees 12 weeks of wages.
"There's no way I could afford to lose an employee, pay an extra salary to replace them, and pay lost wages too. That's two salaries," said Haynes.
Rep. Wilson invited business owners, including Haynes, to speak during the COVID-19 bill drafting process. Their contributions added language in the best interest of business owners.
"No small business owner can afford to wait three months for government reimbursement for lost wages," said Haynes.
EXCEL KIDS ACADEMY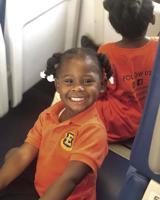 Excel Kids Academy in Miami Gardens shut down Friday, March 27 to avoid liability-related social distancing mandates.
When The Miami Times first talked to Shawna Pointville on March 19, the Miami Gardens nonprofit business owner had just received emergency funding from The Children's Trust. The provisions allowed her to meet childcare needs for 1st responders and essential workers.
On Friday, March 27, Pointville shut down Excel Kids Academy under the advisement of attorneys.
"Staff became worried about their safety and a liability of an outbreak in a school would not be good for business," Pointville told The Miami Times on March 28.
"We were sustainable when the pandemic hit, but social distancing mandates limiting contact to ten people per room, six feet apart, made it difficult. With school-aged kids it was doable, but with babies and toddlers, all day from 6 a.m. to 6 p.m.? That was impossible."
Pointville employs 32 women who claim head-of-household status and two men, one of which is her husband Fito Pointville. The academy serves 160 children enrolled in grades K-5, after-school care and pre-school. During the pandemic lockdown, only 50 showed up.
"The Children's Trust will continue to help. We will be able to reimburse government subsidized clients and maintain a sustainable contract," said Pointville. "When we re-open, we will be able to pay light, phone, mortgage and some staff wages."
Pointville said she will re-evaluate when to re-open by April 15 and hopes to maintain at least one emergency classroom for firefighters.
"Parents said they have to take a different driving route in the morning because the kids cry when they see their school," Pointville shared. "We are a community landmark and have been a safe space for parents and students for 13 years.

Managing Editor
Penny Dickerson is a journalist joining The Miami Times following an Africa sojourn and 10-year freelance career in newspaper and magazine. She earned her master of fine arts degree in creative writing from Lesley University, and her bachelor of arts degree in journalism from Temple University.