Business
The CARES Act provides emergency relief funding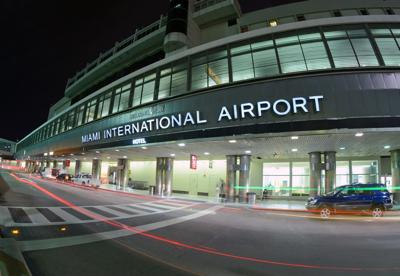 The aviation industry contributes $1.7 trillion into U.S. economic activity and more than 10 million in U.S. jobs. More than 2.4 million passengers engage flights to 800 destinations in 80 countries and more than 58,000 tons of cargo is transported daily. Those collective statistics provided by
aviation.org
were impressive until the gravity of the COVID-19 pandemic grounded aviation.
Emergency measures to restore industry viability were expeditiously taken, and the CARES Act was signed on March 27 which allocated $10 billion in emergency aviation relief funding.
The Federal Aviation Administration followed with an announcement that nearly $1 billion of those relief funds will be distributed to airports located within the state of Florida, and Congresswoman Frederica S. Wilson has ensured that more than $340M will be distributed to South Florida airports in her 24th congressional district.
"I am pleased that seven local airports will receive financial assistance to help make up for lost revenue and to continue operations that have been disrupted by the COVID-19 pandemic," said Congresswoman Wilson, who sits on the House transportation and infrastructure committee.
"Miami is a popular tourist destination and the aviation industry is critical to our local economy. Ensuring that our airports have the funding to continue operating and preserve jobs is imperative."
Miami International Airport was awarded $207 million in funding, making MIA the largest grant recipient among all airports in Florida. MIA officials will use the grant to support the airport's ongoing facilitation of essential travel and trade and to prepare the global gateway to resume full operations as one of America's leading passenger and cargo hubs.
"We are extremely pleased with the $207 million in relief funding for MIA," said Miami-Dade County Mayor Carlos A. Gimenez. "I appreciate the federal government for recognizing MIA's critical role as the busiest international gateway in Florida and the third busiest in the nation. This aid will certainly help our County's largest economic engine, which supports one out of every five jobs locally, make a speedier return to normal operations after the effects of the COVID-19 pandemic subside."
Gimenez recently came to the defense of MIA when City of Miami Mayor Francis Suarez petitioned President Trump in a letter that asked for, "a ban on flights coming into MIA from international and domestic coronavirus hot spots."
Suarez, who tested positive for COVID-19 in March, was making an effort to mitigate the widespread coronavirus. Suarez has since recovered from the virus and received negative test results. In response, Gimenez issued the following in a report to Local 10 news:
"MIA is Miami-Dade County and our airport director has already written a letter to the Federal Aviation Administration (FAA) and probably to The White House itself saying please disregard the letter. MIA and the flights in and out of MIA are vital to Miami-Dade County. MIA is one of the few pharmacy centers, pharm hubs, in the world, a lot of medicines fly in the bellies of those passenger airliners," Gimenez said.
According to the Federal Aviation Administration, the CARES Act funding will support continuing operations and replace lost revenue resulting from the sharp decline in passenger traffic and other airport business due to the COVID-19 public health emergency. The funds are available for airport capital expenditures, airport operating expenses including payroll and utilities, and airport debt payments.
"The CARES Act funding, coupled with the financial relief plan approved by the Board of County Commissioners this month for our airport business partners, provides much-needed support for MIA to continue serving as the leading economic engine for our community," said Lester Sola, MIA CEO and director.
"As we maintain our passenger and cargo operations and prepare for travel demand to return, these monies will aid us in developing new protocols and facility renovations designed to enhance the travel experience and improve employee safety."
The complete list of airports in District 24 receiving funding under the CARES Act are:
Miami-Opa Locka Executive Airport $157,000; Hollywood North Perry Airport $69,000; Miami International Airport $206,949,557; Miami Seaplane Base $20,000; Fort Lauderdale Executive Airport $157,000 ; Fort Lauderdale/Hollywood International Airport $134,958,902 ; Miami Executive Airport $69,000.
For more information about MIA's response to COVID-19, visit MIA's website.
Penny Dickerson is a journalist joining The Miami Times following an Africa sojourn and 10-year freelance career in newspaper and magazine. She earned her master of fine arts in creative writing from Lesley University and bachelor of arts in Journalism from Temple University.