UniFirst Corp. partners with Broward, Palm Beach, Miami-Dade and various industries to provide 15,000 protective face masks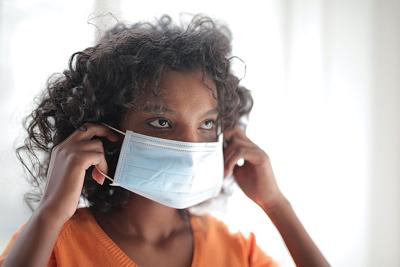 Phase II of Florida's reopening welcomes an array of businesses to work toward regaining economic stability following the COVID-19 pandemic. CDC mandates and protocols remain in place, the most prominent of which is the required wearing of masks by patrons and consumers who seek to return to their favorite restaurants, and retailers, seek beauty and hygiene services and/or simply get back to work.
UniFirst Corporation is partnering with the Broward County, Palm Beach and Miami-Dade Chambers of Commerce. On Thursday, June 11 at 11:00 a.m., the North American leader in the supply and servicing of uniform and workwear programs donated 15,000 masks being donated in front of the UniFirst building at 500 SW 13th Terrace in Pompano Beach. UniFirst trucks unloaded the boxes and handed them to area Chamber representatives. The measure is part of a company-wide initiative to support the small business community.
As state shutdowns are lifted and the economy begins to reopen, many small business owners, the everyday heroes on the front lines of the recovery, are struggling to source and provide their staff with the necessary personal protective equipment (PPE) required to meet government guidelines. The Chambers of Commerce will have the opportunity to divide and share the donated masks with local companies of their choosing. The donation is part of a company-wide initiative to support business revitalization in UniFirst markets around the country, prioritizing regions where resources are not as readily available.
Chamber leaders spearheading the initiative included Alex Dukeshire, General Manager, UniFirst; G. Eric Knowles, President and CEO, Miami-Dade Chamber of Commerce; Shaheewa Jarrett Gelin, Esq., President, Broward County Black Chamber of Commerce and Laurel Baker, CEO of Palm Beach Chamber of Commerce
UniFirst Corporation (NYSE: UNF) is headquartered in Wilmington, Mass., and together with its subsidiaries, the company also provides first aid and safety products and manages specialized garment programs for the cleanroom and nuclear industries. UniFirst manufactures its own branded workwear, protective clothing, and floorcare products; and with 260 service locations, over 300,000 customer locations, and 14,000-plus employee Team Partners, the company outfits nearly 2 million workers each business day. For more information, contact UniFirst at 888.399.6167 or visit UniFirst.com.
Miami-Dade Chamber of Commerce
The Miami-Dade Chamber of Commerce was founded in 1974 and leads the way towards long-term business prosperity, by providing advocacy, networking, resources, and training to men and women in business in South Florida. The Miami-Dade Chamber of Commerce is excited to be considered the "go to" organization for small minority businesses in South Florida. The Miami-Dade Chamber of Commerce strives to provide a world of business opportunities for its members.
The Broward County Black Chamber of Commerce
The Broward County Black Chamber of Commerce is a membership organization dedicated to the economic development and growth of Black businesses and organizations in Broward County, Florida. The Chamber is the principal advocate and preeminent leader in fostering economic success for Black business owners and the Black business community in Broward County. Visit https://browardcountyblackchamberofcommerce.com/ to learn more.
Palm Beach Chamber of Commerce
Palm Beach Chamber of Commerce was founded in 1929, the Chamber's mission is to represent the local business community in support of the free enterprise system through programming, advocacy, and education. Business and professional people work together with the Chamber to ensure the best interests of the community. Civic-minded individuals work in a variety of fields, support numerous charitable endeavors and encourage the development of leadership for future generations. https://www.palmbeachchamber.com/